Increasing Discoverability of Tech on Campus
How do you ensure students can find the resources they need to succeed?
New students often face a mountain of hurdles, including navigating campus and knowing where to access resources, before they even begin their first assignment. Non-traditional students may face limitations on their study time due to work or familial commitments and foreign students are getting used to a new language and culture all while taking classes.
Discoverability of tech resources on campus is about removing barriers to success so students can get to work faster and spend more time focused on their assignments.
LabFind is a mobile app that increases discoverability of campus tech by directing college and university students to available computers and other resources on campus.
In addition to computers, students can use LabFind to navigate to:
Printers
Scanners
Copiers
Projectors
Whiteboards
3D printers
Group spaces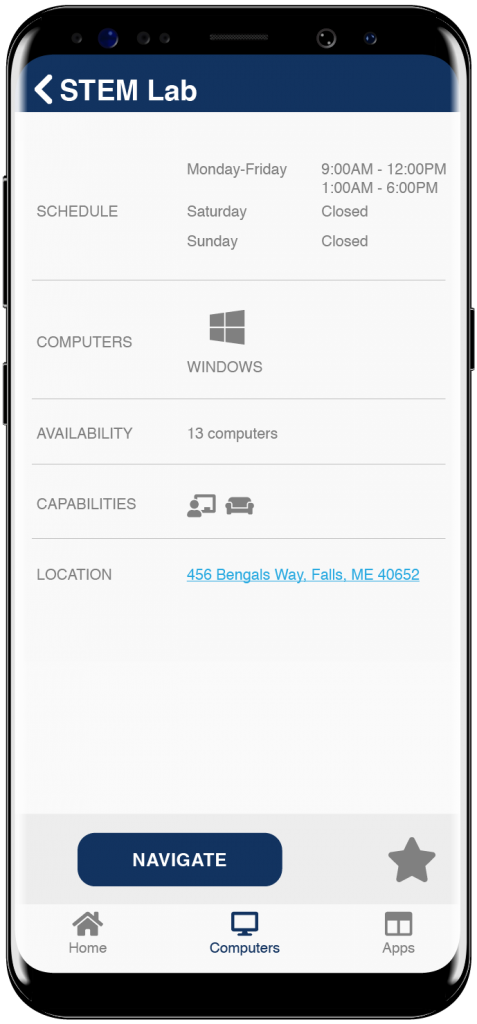 LabFind helps students who need to:
Find space to work on a group project
Print immediately
Practice a presentation
Brainstorm or storyboard
Use expensive or specialized technology
Improving the Student Experience
LabFind is just one of three ways LabStats partners with colleges and universities to improve the student experience by bringing hard-to-find resources to the surface. This greatly benefits new students, international students, non-traditional students, campus commuters, students who require accessibility resources and other student groups with outstanding access needs.
Capabilities can be added to LabFind anytime—and at no additional cost—to enhance the student experience.
Get started
If you have the cloud-based version of LabStats, your campus IT team can set up LabFind right now, or schedule a tutorial to be guided through all of LabFind's features. If you don't have LabStats yet, schedule a walkthrough.


Work With Us

LabStats specializes in helping IT leaders reduce spend and get their budgets right.

Work with Ben

Ben specializes in helping IT leaders reduce spend and get their budgets right.
RELATED