Northumbria University

Northumbria University, formerly a polytechnic, was established as a new university in 1992. The university has two large campuses, City Campus and Coach Lane, and serves over 25,000 students annually. It is a comprehensive university, offering 30 of Britain's 32 most frequently chosen academic disciplines.
Location
Newcastle upon Tyne | England
Customer Since
2011
www.northumbria.ac.uk
The Challenge
For many years we at Northumbria University had sought to find a product that would accurately report on machine utilization in IT teaching labs, from both historical and real-time information. We tested several products and even tried writing one ourselves, but the results were less than ideal. Reporting was very time-consuming, with the results often suspect in terms of accuracy.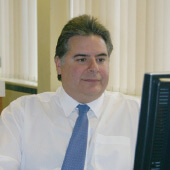 "The product more than paid for itself within the first two months of operation."
The Results
We looked at many products over the years; however, LabStats was the first that seemed to have been developed specifically to meet our requirements. LabStats worked with Macs, was cost effective, compatible with our existing infrastructure, and used very little bandwidth. It helped us monitor and report the exact information we were after.
LabStats was already used and endorsed by many universities worldwide and was first recommended to me from a colleague at another university who was using the software primarily to monitor access to applications. There were no problems whatsoever in adapting the software to our situation. We monitor over 80 separate IT facilities with our 2,200 licenses, so we needed something scalable—LabStats did exactly what we wanted right out of the box.
We were able to configure LabStats to only look at IT utilization during "Open Hours." Many other products did not accurately allow this. We can now report in real-time or historically on IT computer lab utilization. We use this information to inform management decisions on whether or not we need to invest in more IT facilities, or alternatively to better utilize what we already have. The product more than paid for itself within the first two months of operation. We've already used the reports in LabStats to rationalize and change room usage to better meet student demand. I could unreservedly recommend LabStats to other organizations that need to monitor and report on desktop utilization.
Maps allows us to track computer availability and has also proven very useful in allowing students to quickly see where spare IT is available at any given time, especially during busy "hand-in" periods. We now publish the real-time LapMaps web page for students. They find this invaluable when looking for a free desktop during busy "hand-in" periods when most IT facilities are operating at capacity. By checking our LabMaps page, students can decide which building and IT lab they should walk to for access to a free desktop. We are currently looking at making the LabMaps web page available for smartphones as well. I could definitely recommend LabMaps for publishing real-time IT usage.