Wright State University

Wright State University is a public research university whose name honors the aviation pioneers Orville and Wilbur Wright who were residents of Dayton, OH. The university offers degrees at the bachelor's, master's, and doctoral level and serves over 18,000 students annually.
Location
Dayton, OH | United States
Customer Since
2007
www.wright.edu
The Challenge
We used to do headcounts every half hour to obtain lab usage statistics but this took up time and didn't give us very much information about how the computers were being used. Our manual count also had a large margin of error.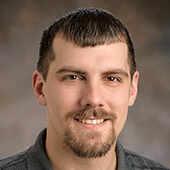 "LabStats is one of the best vendors that we have dealt with."
The Results
LabStats has taken the hassle and inconvenience out of counting users in our public computing areas. LabStats has turned manual head-counting into a simple, automated task. We also implemented real-time data from LabStats on our website. This provides users with information about our computers' availability.
The stats LabStats provides also gives us data that we couldn't have imagined having, such as numbers for exactly how many people utilized our computers last school year, and how many times those users logged in. This has helped to show how much our systems are being used by our patrons.
LabStats is one of the best vendors that we have dealt with. The support is always quick and helpful, and the products always work as they should. In addition to good support on existing products, each new release of the software includes new and useful additional features.