Are You Purchasing More Application Licenses Than You Need?
Find out how often key applications are being used and which users and labs use them the most.
Prove the usage of key applications
Track local and web-based applications
Learn which applications are used in different labs
Save money by removing unused applications
I needed to find a way of tracking the applications that students were using. With LabStats I was able to take care of my initial problem, and find solutions to others. LabStats has saved us money on software licenses that we have discovered we just don't need.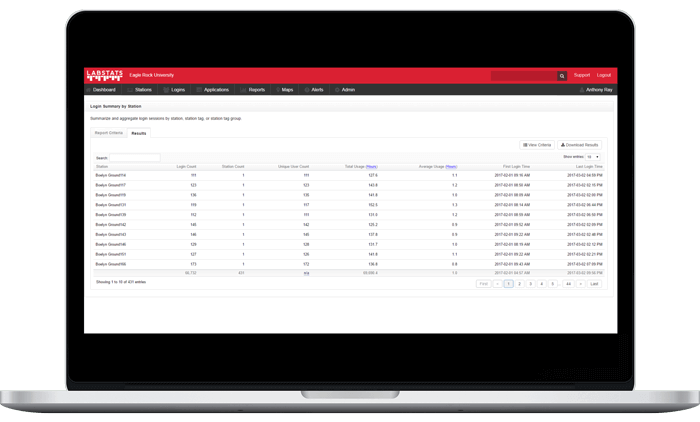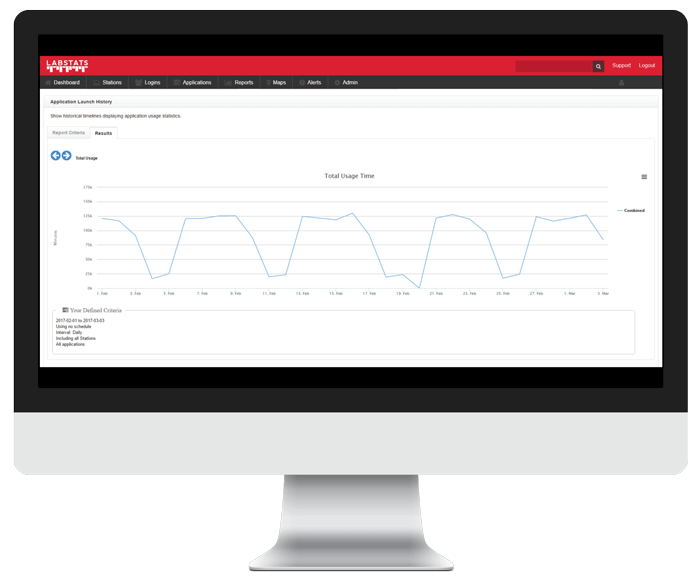 Are Your Computer Labs Being Fully Utilized?
Learn how often individual computers are being used, by which users, and what users are doing.
Decide if a computer lab is sized correctly
Drive students to use under-utilized machines and labs
Prove labs need computer hardware and software upgrades
We needed to know how frequently the labs were being used and how they were being utilized. LabStats provides us with the necessary information to help us make decisions for our labs. Administration was considering closing down a few labs, but our usage reports showed that those labs were being used often, and that it would be a bad idea to close them.
Can Your Students Efficiently Find and Use Lab Resources?
Display real-time maps with available computers and other lab resources.
Provide real time computer availability for students and faculty
See which computers need maintenance
Embed maps on school website
LabMaps helped us know how many seats were needed in a lab and justify the number of computers we keep in a lab. It also allows us to see when something is wrong with a computer right away so we can fix the problem in a timely manner.
Used by universities, schools, businesses, and government institutions all over the world.
Request a Walkthrough
A product expert will contact you soon to schedule a walkthrough.