5 Non-negotiables When Collecting Data
January 22, 2019 | Data
3 min
Not all data is good data. To get the most out of the data you collect, follow these 5 non-negotiables.
Back in the day, lab managers would jot down hash marks on a notepad to track the number of students in a computer lab.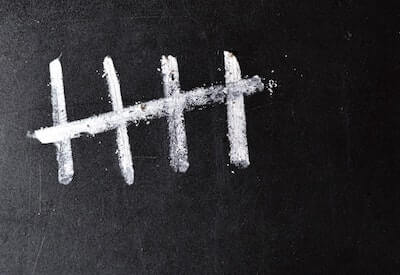 Archaic. Ineffective. Still used today.

Entrusted with your university's IT budget, you've likely invested in great hardware and widespread software licenses, but have you made the same investments in data? Granted, data isn't flashy and doesn't look sweet on a prospective student brochure, but it does real work that could make room in your budget for more impressive resources.

To get the most out of the data you collect, follow these 5 non-negotiables:

1. Data must be accurate.
One of the problems with a well-meaning lab manager's hash marks is accuracy. If the lab manager is helping a student, or more often focused on doing their own homework, they'll miss people filtering in and out. Leaving data up to human discretion, and inevitably error, quickly disqualifies its validity.

But removing the human element from your data is only the first step towards increased accuracy. If you're tracking daily lab usage over the course of a semester, you'll want to filter out holidays. If you have labs that double as classrooms, you'll need to filter out the times those classes meet to ensure your peak lab hours aren't affected. If your computers tend to move from one lab to another, you'll need to preserve and separate data for each location.

Accuracy isn't just about collecting the right numbers, it's about filtering and segmenting to ensure the numbers you get are a true reflection of your lab environment.

2. Only collect meaningful data.
Don't waste time and resources tracking default applications or inactive windows. Focus first on pricey applications and their counterparts, then websites of interest.

You'd be surprised at how many students open up Photoshop, then quickly switch to GIMP to get their projects done in a hurry. Tracking similar applications (whether paid or free) can reveal a lot about student tendencies and where your budget and teaching should be focused.

When determining what to track, consider including potential time-wasting sites like Facebook and Youtube. You may find that your permissions need tightening up to ensure that school resources are used appropriately.

3. Data must be compliant.
As soon as you start collecting data on students or universities, you're subject to a ton of regulations. These regulations apply whether you use an outside service or a home-grown solution, and dictate everything from security and encryption to data residency, accessibility and repackaging. Becoming compliant with all these regulations is hard work and very time consuming. To tackle compliance, you can either accept all the responsibilities and forge ahead on your own, or partner with a company that has your back and manages data properly.

4. Collecting data should be efficient.
You can have the most comprehensive, accurate data available, but if it takes you significant time to translate it into anything useful, it's worthless.

"[Before using LabStats], we set up statistics in an Excel spreadsheet manually, the labor of which took about a week to get all the necessary numbers together."

David Dean, Lab Manager, Lewis & Clark College
Quickly generated and easy-to-read graphs are essential to spotting trends and turning data-collecting into confident decision making.

5. Reports need to be boss-friendly.
Oftentimes, the whole reason for collecting data is to support an idea you're pitching to your boss or justify a change that the whole department needs to get behind. To do that, you need reports that are easy for your whole team to access, download and present up the ladder, while remaining secure. Don't settle for clunky data that's locked into a single license, or dependent on whomever manages your homegrown system.

Now, your current data collecting system may not be as archaic as those dreaded hash marks, but odds are there's room for improvement. Where can you make changes in the way you collect (or plan to collect) data?


Work With Us

LabStats specializes in helping IT leaders reduce spend and get their budgets right.
RELATED