Making the Most of Power BI in Higher Ed IT
Learn more about how Power BI reports can help you analyze hardware and software usage at your college or university.
IT teams have an outsized impact on core university goals, including improving student success rates, providing tight security measures and maintaining budgets. Goals and tasks cover a wide range of contexts and environments, and data is paramount to virtually every project. University IT needs to know how computing resources (including computers, software, and space) are being used both on and off campus.
That's why LabStats is now providing extended historical API endpoints and 2 free Power BI Dashboard Templates to support large scale IT initiatives. With these new data points and dashboards, IT teams can analyze millions of hardware and software data points in minutes, and reach a new level of insights.
Introducing LabStats Power BI Dashboard Templates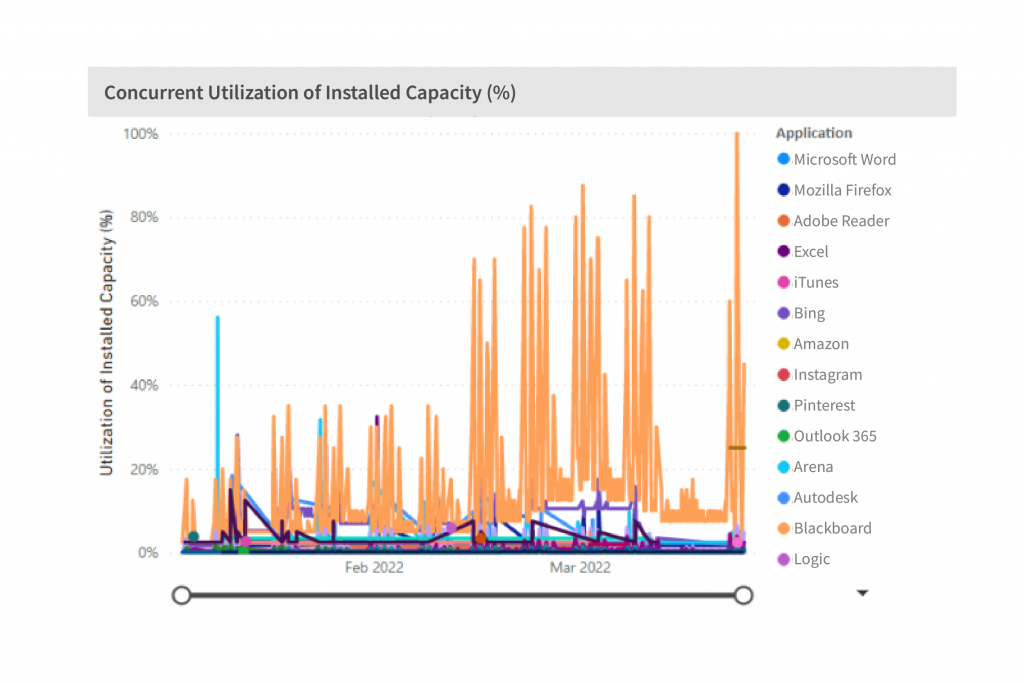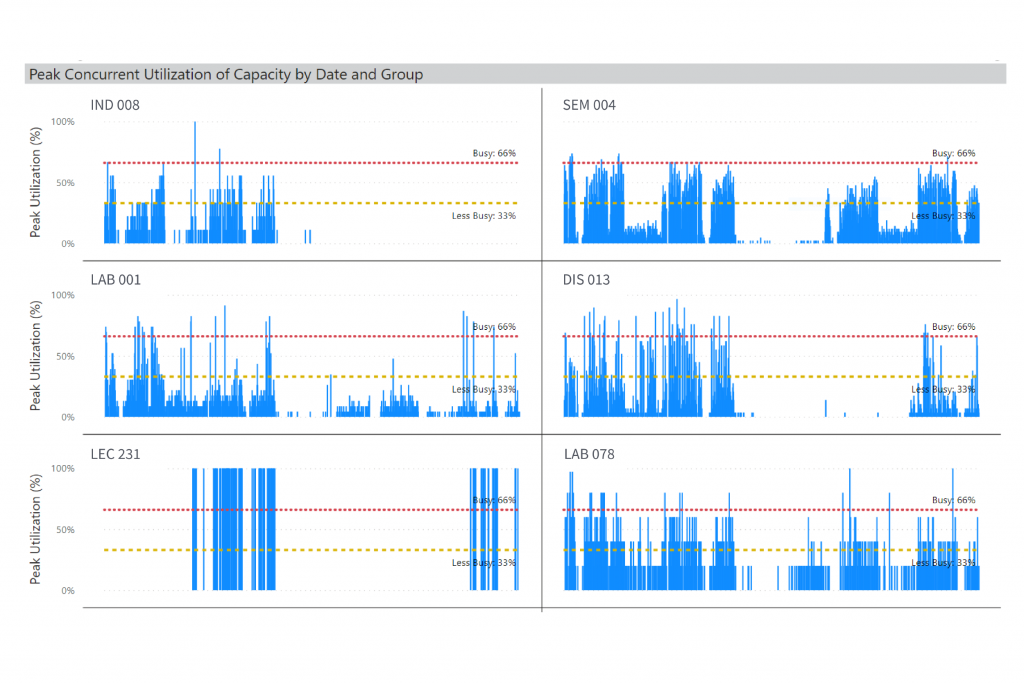 LabStats Power BI Dashboard Templates address common questions such as:
How can we reduce spending on site-wide software licenses?
What was the peak concurrent usage for each software suite over the last year?
Where are we deploying software that isn't being used?
Which computer lab has had the greatest change in usage over the last year?
How often are our labs busy?
What machines do we own?
These reports can also be published to the Power BI service where you can set alerts for the following scenarios:
| | |
| --- | --- |
| Common Questions | Possible Alerts |
| What computers are not available for students? | Send an alert whenever the count of stations with zero check-ins in a week goes up. |
| What machines are running out of hard drive space? | Send an alert when the count of machines with less than 1% available hard drive capacity changes. |
| Has user traffic changed dramatically? | Send an alert when the change in login counts in a semester is greater than 10% |
In addition to setting alerts, you can also schedule reports to automatically update at specified times.
With Power BI, IT teams can now build custom dashboards for each role in their organization.
Custom Dashboard Examples:
CIO Dashboard: highlighting big picture statistics on how campus computing resource utilization is trending over time.
Computer Lab Attendant Dashboard: to quickly answer questions a student worker may receive over the course of a single shift:

What machines have photoshop?
Where are the closest empty labs?
What machines in my lab haven't been logged into recently?
Log into your LabStats account to download the free Power BI Dashboard Templates. Don't have an account yet? Start a free trial.

Work With Us

LabStats specializes in helping IT leaders reduce spend and get their budgets right.
RELATED