Why Compliance Matters and What it Means for You
February 12, 2019 | Data
2 min
When collecting data, you're subject to a ton of regulations. Learn the sources, applications and options to move toward compliance.
As soon as you start collecting data on students or universities, you're subject to a ton of regulations. These regulations apply whether you use an outside service or a home-grown solution, and dictate everything from security and encryption to data residency, accessibility and repackaging. Becoming compliant with all these regulations is hard work and very time consuming.
Sources of Regulation
Part of the battle is identifying where the regulations are coming from, and which ones apply to your university. Regulations may come from governmental bodies, your school's IT or security departments, industry best practices, or other organizations.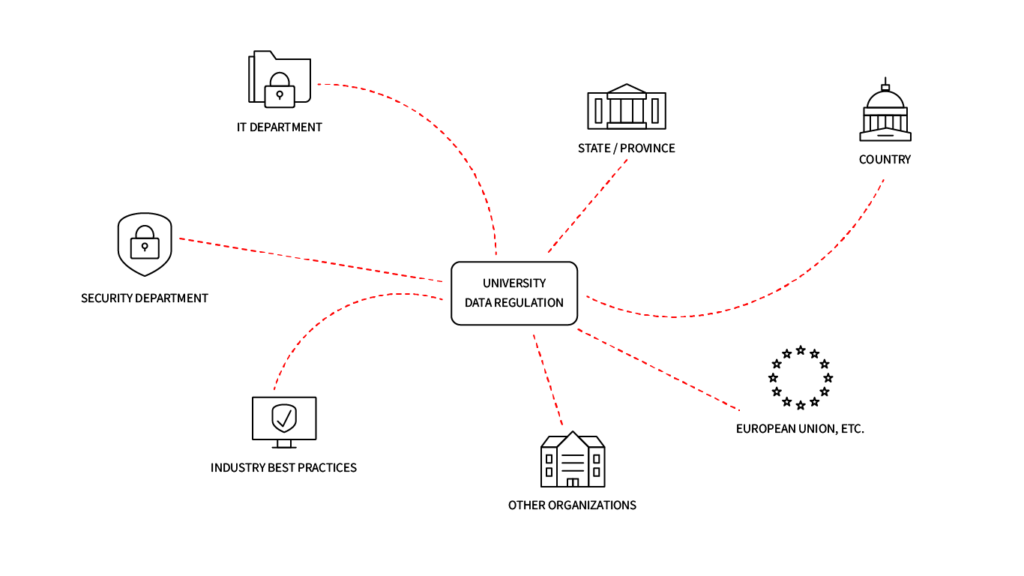 What complicates things further is that governmental regulation comes from different jurisdictions including state/province, country, and broader entities like the European Union. With all these sources it's easy to overlook important regulations and expose your school to liability.
Applications of Regulation
Aside from identifying where all the regulations come from, it's difficult to understand how they apply to you. Regulations are usually written in legalese and apply only to certain conditions. For instance, one university may be subject to the full measure of compliance while another school with differing circumstances is only subject to part of the regulation. It's easy to make assumptions about your compliance responsibility which may end up being incorrect.
Your Options
You're basically left with two choices— either accept all the responsibilities and forge ahead on your own, or partner with a company that has your back and manages data properly.
The LabStats computer lab monitoring software is compliant with many industry leading best practices and governmental regulations, and has been vetted and accepted by hundreds of IT and security departments at universities around the world. We use a leading cloud provider, Microsoft Azure, for delivering services with the highest compliance and attestation offering. LabStats also actively seeks to maintain GDPR (General Data Protection Regulation) compliance and is willing to help institutions understand their roles and regulations in processing data.
Navigating compliance responsibilities is not for the faint of heart. If you have questions about regulations and data management, or would like to learn more about how LabStats protects you from liability, schedule a walkthrough today.


Work With Us

LabStats specializes in helping IT leaders reduce spend and get their budgets right.
RELATED