Get students to the resources they need faster and even out computer lab usage across campus with LabMaps.

LabMaps is a feature included in the LabStats software that displays maps of computer labs and real-time availability of computers on campus. Dynamic blue, green and gray icons indicate live status of each computer, helping students find available resources faster.


Maps are easy to create, just upload a simple floor plan or snap a photo of your lab to the LabStats software, and then drag and drop the dynamic icons into place. Then publish the map to your university website, kiosks around campus or on your school's mobile app.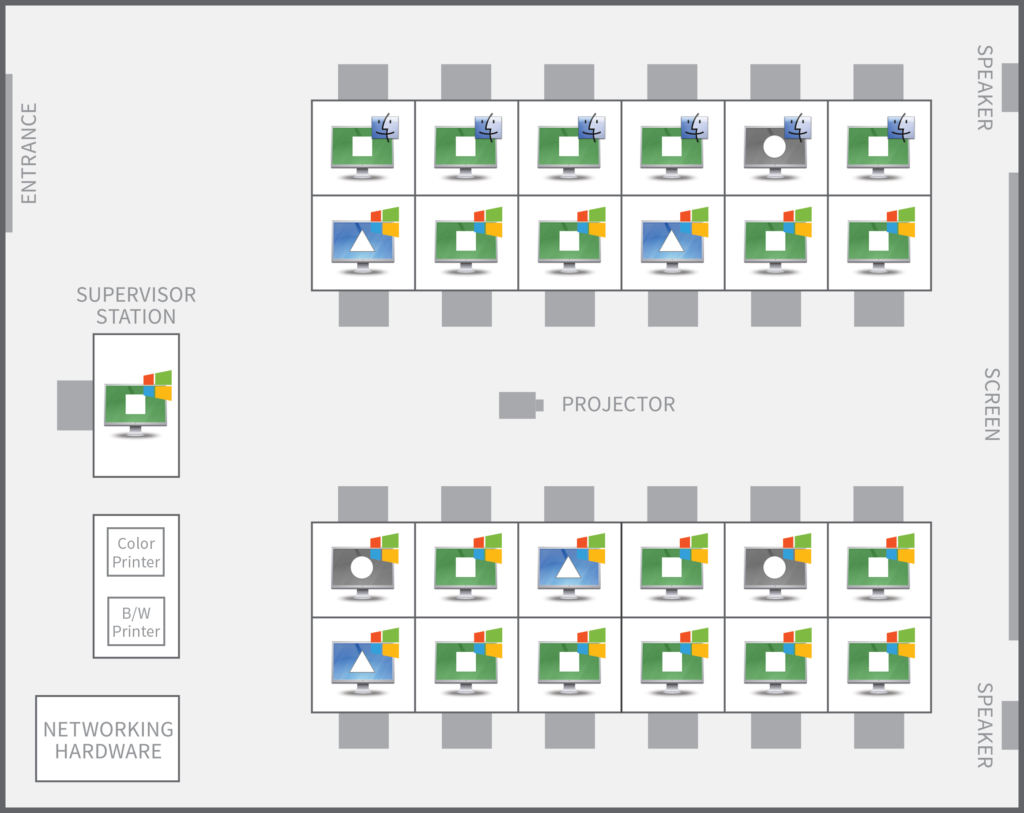 To get the most out of LabMaps, create a floorplan in any program, and upload it as the background for your LabMap. Consider including the following information in your floor plan:
Operating system (Mac or Windows)
Accessibility resources (wheelchair accessible desks, touch screens, speak to write computers)
Printers, scanners, projectors
Study rooms and space for group work
Lab hours
Restrooms
Emergency exits
Lab manager desk
Software support (ie: Autocad or Adobe products)
A legend (for computer status, accessibility features, exits, etc.)
When students use LabMaps to find available computers, lab managers often see more even usage across large campuses and a reduction in student complaints.

"We first installed LabStats some years ago to try and combat the 'not enough computers' complaints we were getting from students. A year later the number of complaints had dropped to almost zero."





Alex Collins, Anglia Ruskin University, United Kingdom
See how two universities use LabMaps on their websites: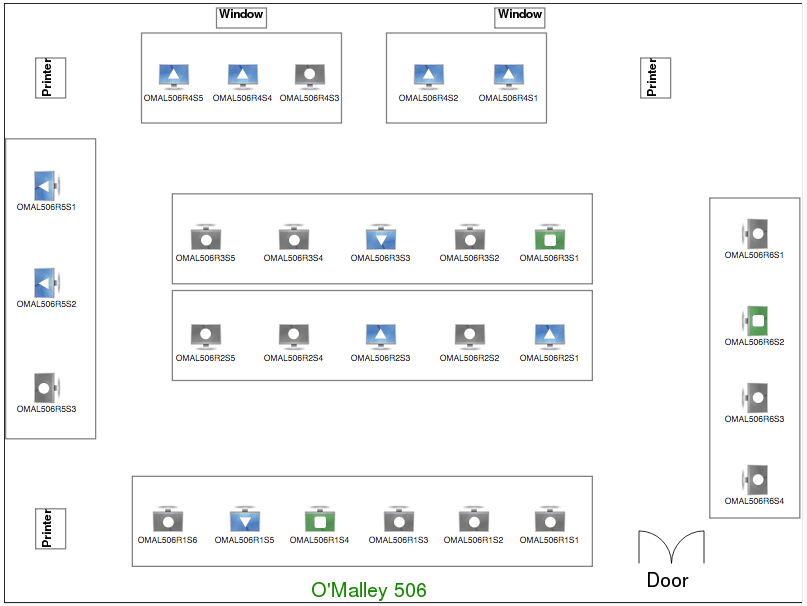 View the live LabMap at Manhattan College.
Fashion Institute of Technology LabMap


Fashion Institute of Technology LabMap
View the live LabMap at the Fashion Institute of Technology, New York.
LabMaps is included in the LabStats software solution. Schedule a walkthrough to see how you can utilize LabMaps in your university computer labs today.