Practical Ideas to Increase Student Success
Student success is top of mind this year, according to a recent Educause report. But what is IT's role in helping students through their college experience?
Student Success is top of mind this year, according to a recent Educause report. But what is IT's role in helping students through their college experience?

'[IT departments are] serving as a trusted partner with other campus units to drive and achieve student success initiatives…as institutions embrace their responsibility for student success, they are powering up to better address that responsibility and are also empowering students to control their own educational journeys.'

-Top 10 IT Issues, 2019: The Student Genome Project, Educause Report
As a CIO or lab manager with more urgent tasks on your plate, it's easy to push a broad goal like 'empowering students' to the back burner. So how do we take this big, abstract responsibility and turn it into a practical application with measurable results?

Consider this example: You meet with lab assistants and discover that students are complaining the labs are always full. It seems like every time they come on campus to use a computer they either can't find one or, if they can, it doesn't have the software they need.

You decide that you need to add computers and software licenses to combat the problem, but your budget doesn't allow you to do both. How can you meet the needs of students with limited resources? What do you do?

Get LabStats.

Verify Student Feedback
Track usage so you can verify student feedback and focus your purchasing decisions on the resources students need most.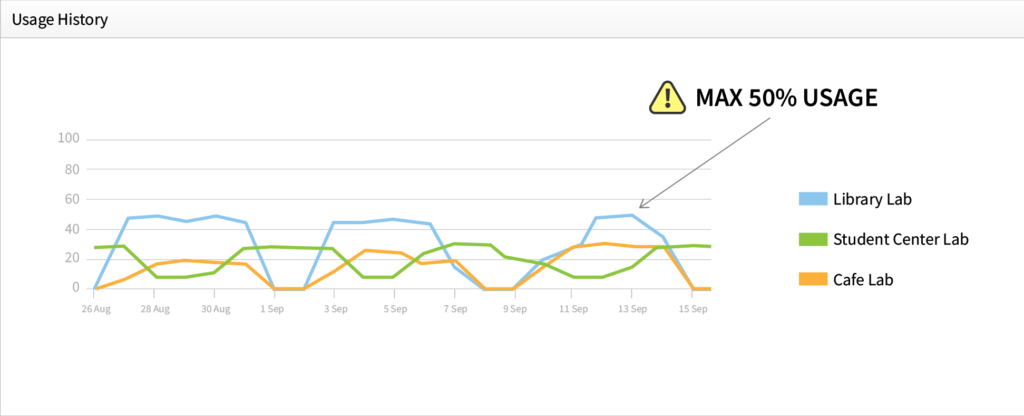 After running a few reports on computer and software usage, you find that only 50% of computers on campus were used last semester, but the ones that were used all have the same software installed.

Instead of adding new computers, you decide to increase license counts to cover 80% of computers. This means that those students who can never find a computer with the right software will have a much easier time.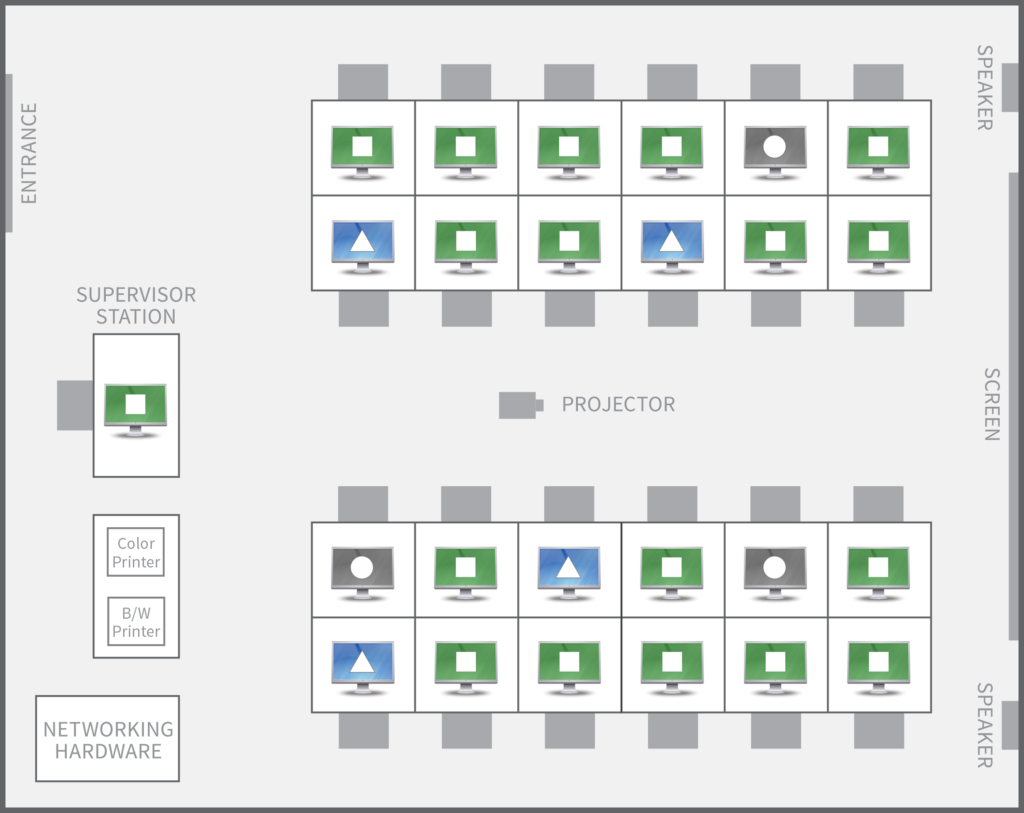 Make Lab Resources Easier to Find
Make computers easier to find by posting maps of computer labs on the school website using a feature of LabStats called LabMaps. The maps show real-time availability of computers, and you can add icons to show which labs have the new software installed. When students know where available computers can be found, not only will you no longer hear complaints about lack of available computers, but students will be more successful and focused since they don't have to spend time and frustration on simply finding a place to work.

With reports and LabMaps, you can help students on their paths to success by listening and responding to feedback, and by making available resources easier to find. Student empowerment doesn't have to be a back burner issue—move it to the front burner with LabStats.

Work With Us

LabStats specializes in helping IT leaders reduce spend and get their budgets right.
RELATED